Happy Blogiversary to Art Predator!
November 4, 2018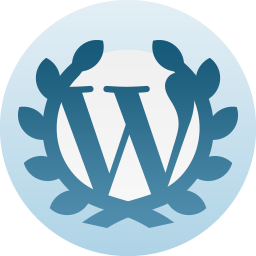 Happy Anniversary with WordPress.com!
You registered on WordPress.com 11 years ago.
Thanks for flying with us. Keep up the good blogging.
On the night of the time change from Daylight Savings to Standard in 2007, I started this blog.
My first posts and pages went up on this day, November 4, 2007. I chose a theme (gone) and a header photo from Burning Man– which is the same one all of these years and one of the more popular topics I write about.
That night I wrote the first draft of this about page and one of my first posts was about how I got the name Art Predator.
Since then, I've published 1914 blog posts averaging over 500 words each with well over 700k views and 150k visitors. (So far this year, I've published 64 posts averaging 750 words and totaling almost 50k words!)
That's almost 2k posts at 500 words — which means I've written somewhere close to a million words on this blog — not to mention my other blogs.
Because this blog spawned several other blogs, the most important of course being Wine Predator which I started in November of 2008. Because of Wine Predator, I have traveled the world to taste wine and write about it, and I get sent cases of wine to write about every month.
And yet, people ask me all the time about how much money I make as a blogger. The other day it occurred to me that I should ask them:
How much money did you make from all the time you invest watching sports or the latest on Netflix on TV? How much money do you make going to the gym? Or sewing? Or gardening? Or surfing? Or playing video games? Or reading? Or whatever your hobby is?
So many people write just for the joy of it — journaling away in notebooks, their words never seeing the light of day, never being read– so why do people think I should be making money off my blogs, in particular, off of this very eclectic one?
Although truth be told, I could say that I do get paid for some of my blog posts here since I use them in my college classes and I get paid to prepare to teach…and when I share the blog posts in class as a basis for some of my lessons I am getting paid…
Some people blog because they hope to be discovered and get published. I'm honest with my self — I don't expect to ever be "discovered." I know I'm a good writer, sometimes inspired, sometimes insightful. And while some of my friends have encouraged me to cut back on my blogging and make time for serious writing, like a novel or a collection of essays, I don't want to spend all of my time chasing publication. I'd rather spend my time writing then trying to get published which rarely pays much.
Don't get me wrong– I'd love to be published and I love to read and share my work in public. (Invite me! I do a living history performance about Theodosia Burr Shepherd too!)
I loved it when I received a grant form the Opus Archives to develop the Thomas Fire piece that I performed with Rasika Mathur at the Lobero Theater in Santa Barbara. I loved getting a commission from Newtown for a poem that would be part of a public art installation in Pasadena and that will be included in a CD.
Blogging teaches you discipline.
Blogging teaches you introspection.
Blogging gives you a voice.
As I wrote in that post linked to above, "what I discovered about blogging, what I love about blogging, and what was most freeing for me as a writer by blogging, is that for most people on their personal blogs there is no editor–you really are free to write what and how you want. The only editor is the one that is inside your head. And it is really easy to edit and change your writing–even after it is published! (In fact, I just added this last sentence!)"
As much as I have been urged to journal, I have never been able to stick with it. but blogging? it seems to work for me and as long as it does, I'll be sticking around.
So cheers! Thank you for reading and for taking this journey with me!
And remember to Keep Calm and Celebrate My Blogiversary by subscribing and checking out the
TOP SEVEN POSTS OF ALL TIME —
pretty eclectic list if you ask me…
#1 Thao with the Get Down Stay Down: "Open Your Hips To Me" aka "When We Swam"
19.7k views
#2 Meet My New Steampunk Laptop!
18.5k views
16.5k views
#4 River of Skulls: the perfect wine for Halloween & Dia de los Muertos
16.2k views
#5 Great Barrier Reef Fun Activities for Kids
15.8k views
#6 The Rainbow Bridge: How we & dolphins came to be–A Chumash origin story
10.2k views
#7 How To Get Tickets to a Sold Out Show: Most of the Time
8.5k views